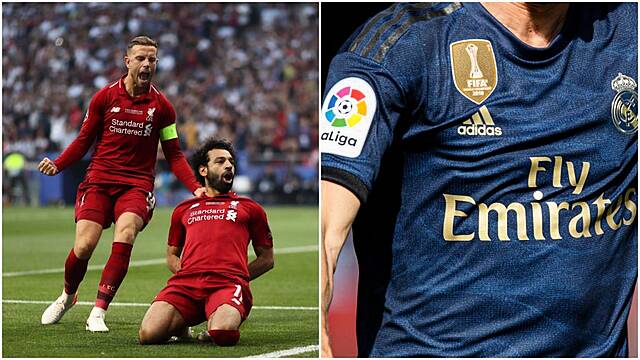 NMN
For Liverpool supporters looking forward to see the shiny new badge on their kit for the remainder of the season, the news that the Premier League would not allow the emblem to be on show must have come as a disappointment.
Liverpool won the right to show off the badge after their Club World Cup win in Qatar last weekend, as winner's of that competition and the FIFA World Cup have done for the last number of years. It
soon emerged
that the Premier League would not allow the symbol to be used during league matches.
League rules dictate that alterations cannot be made to official kits mid-season (apart from for charity purposes). This would seemingly rule out the possibility of Liverpool sporting the badge, just as happened to Manchester United after their win in the same competition back in 2008.
James Pearce of
The Athletic
is
now reporting
that Liverpool will appeal the Premier League's decision.
The club will submit a separate application to the Football Association for permission to use it in the FA Cup, so it could be on show for the clash against Everton next month. If not, it is likely Liverpool supporters will not see the badge until their Champions League clash with Atletico Madrid in February.
Spain, Germany, and France have both sported a similar symbol after their World Cup wins this decade. Real Madrid have dominated the club version in recent times, with La Liga having no problem allowing Los Blancos to sport it in league matches.